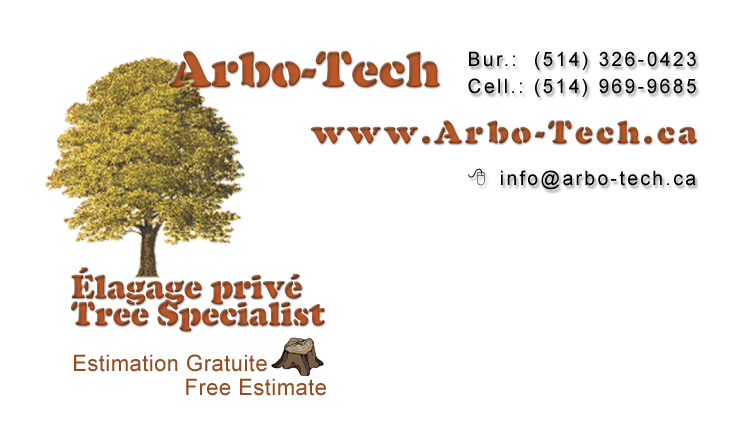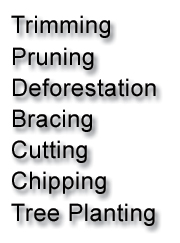 Trees need care...
Like any other living thing Trees need proper care and maintenance to stay healthy. To do so, you need the right expertise and the right equipment to get it done right. Let Arbo-Tech`s trained professionals take care of your trees so you don't have to.
Arbo-Tech specializes in all forms of Tree maintenance & removal services including difficult branch extractions from Hydro-Electrical lines. All pricing is custom quoted and value driven with a "Customer First" philosophy.
Whether you are looking to clear or rejuvenate a forest area, bring new life to your pride Maple or need a stump removed from your lawn,
Arbo-Tech`s expert staff can take care of
all your Tree needs.
With 15 years experience, Arbo-Tech
no-nonsense approach will ensure that you have piece of mind no matter how difficult or hazardous the job may seem.
It's what they do!

Please contact us for a free no obligation estimate. Arbo-Tech services Montreal, Ottawa, Cornwall and the Northern U.S..

Fully Insured!